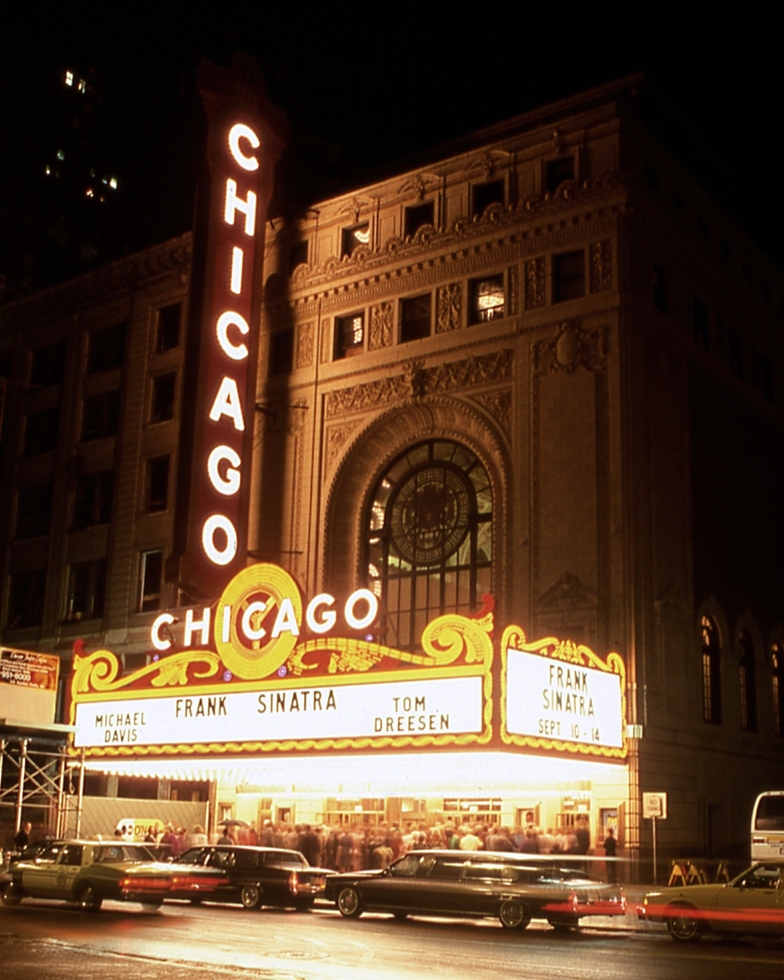 Chicago Architectural
Frank Sinatra at the Chicago Theatre
Compare Print & Frame Sizes →
Customer Reviews
Take a look at what past customers are saying about HorschGallery.
Read Reviews →
Meet The Artist
Learn more about the man behind the camera lens. Bob Horsch has been capturing his love for Chicago since the 1980's. Artist Story →
Shipping & Returns
Ships within 1-3 business days
Enjoy FREE SHIPPING on orders over $50.
Need it fast? Contact us about expedited rates.
Exchanges and returns accepted.
Photo Description
This rare photograph of Frank Sinatra playing at the Chicago Theatre was taken on September 10, 1986.  The theatre had just reopened after a $4.3 million, year long renovation.  The opening act was stand up comedian, Tom Dreesen who had toured with Sinatra at the tail end of his career.
Frank Sinatra once told an audience, "If I'm a saloon singer, then Tom Dreesen is a saloon comedian." "By that", he explained, "we're both a couple of neighborhood guys."
For 13 years Tom opened for Frank Sinatra and together they toured 45 to 50 cities annually at some of the greatest venues in America. During that time, Tom once said in a Los Angeles Times interview, "As a kid growing up in Harvey, Illinois I used to shine shoes in the neighborhood taverns, listening to Frank Sinatra on the jukebox singing, "Come Fly With Me". Now, I'm flying with Frank Sinatra on his private jet all over the country."
ID #4051
-- View our selection of mat colors and framing styles --