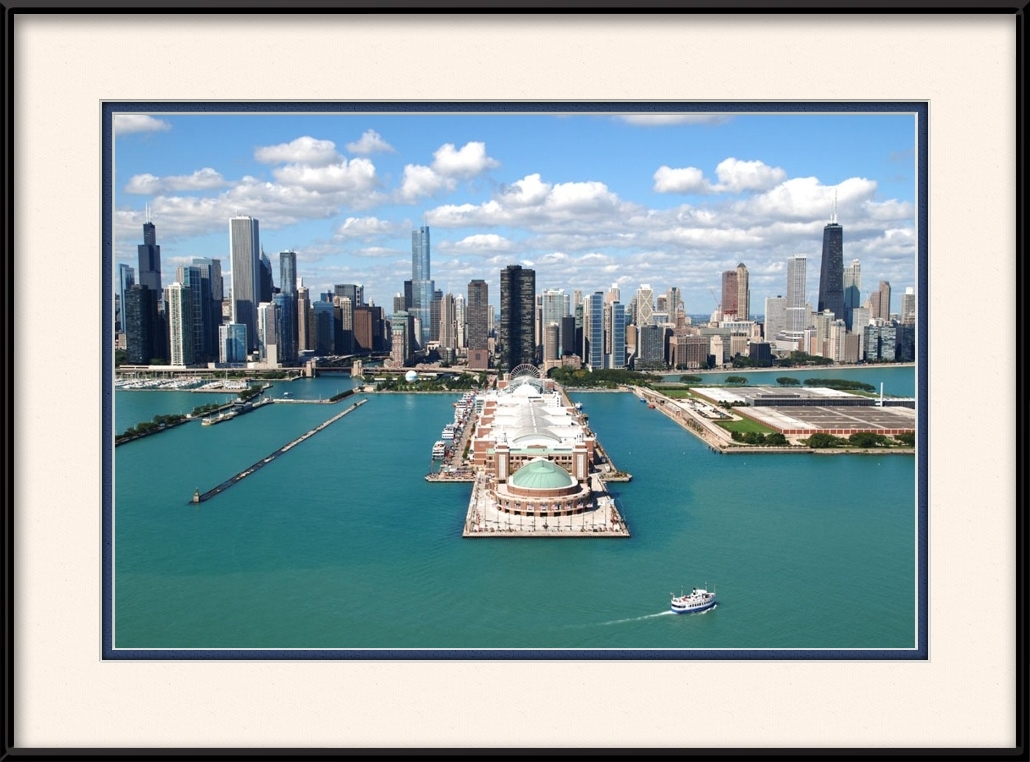 Most Popular Chicago
Aerial Of Navy Pier
Compare Print & Frame Sizes →
Customer Reviews
Take a look at what past customers are saying about HorschGallery.
Read Reviews →
Meet The Artist
Learn more about the man behind the camera lens. Bob Horsch has been capturing his love for Chicago since the 1980's. Artist Story →
Shipping & Returns
Ships within 1-3 business days
Enjoy FREE SHIPPING on orders over $50.
Need it fast? Contact us about expedited rates.
Exchanges and returns accepted.
Photo Description
Daniel Burnham's Chicago plan of 1909 included large piers on Lake Michigan; the Navy Pier was the only that was built. Set on 20,000 wooden piles, it was a successful freight and passenger terminal until the Great Depression, when shipping traffic decreased. In 1989, the city and state financed further renovations, including provision of space for conferences and expositions, museums, shops, restaurants, and entertainment and recreational facilities.
ID #4059
-- View our selection of mat colors and framing styles --