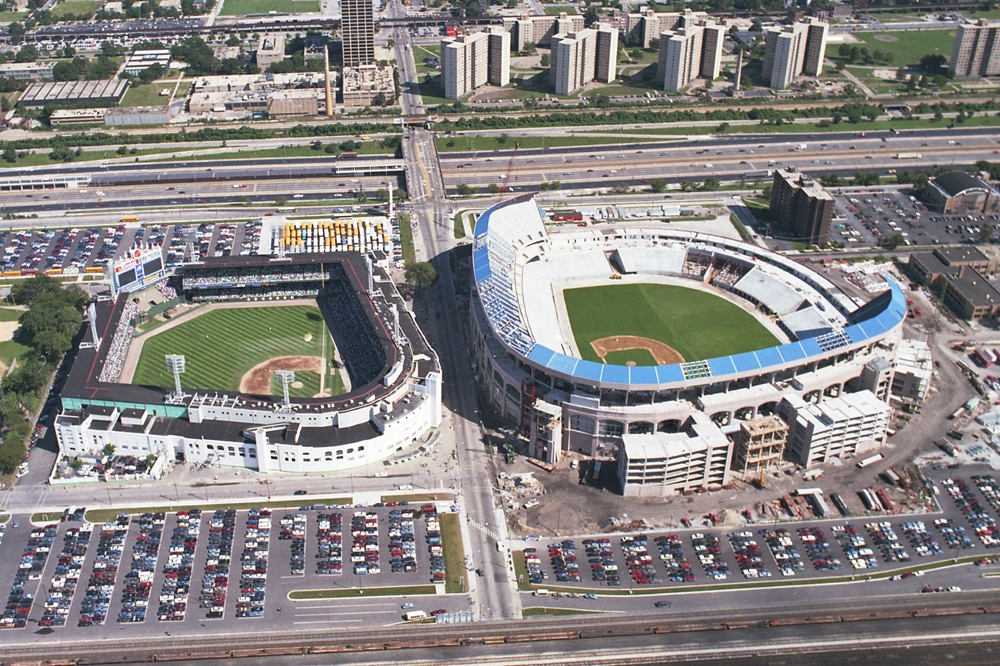 Chicago White Sox
Old and New Comiskey Park- Aerial Picture
Compare Print & Frame Sizes →
Customer Reviews
Take a look at what past customers are saying about HorschGallery.
Read Reviews →
Meet The Artist
Learn more about the man behind the camera lens. Bob Horsch has been capturing his love for Chicago since the 1980's. Artist Story →
Shipping & Returns
Ships within 1-3 business days
Enjoy FREE SHIPPING on orders over $50.
Need it fast? Contact us about expedited rates.
Exchanges and returns accepted.
Photo Description
This is a very rare & classic aerial photograph of Old & New Comiskey Park side by side.  The new stadium would later be renamed U.S. Cellular Field, in 2003. The picture was taken from a small airplane during a home game in 1990, as the construction was almost complete on the new ballpark next door. The following season, the Inaugural game would be played at new Comiskey.  Soon after, demolition would begin on Old Comisky. This photo would make a great collector's piece for any die hard White Sox fan.
ID #1509
-- View our selection of mat colors and framing styles --