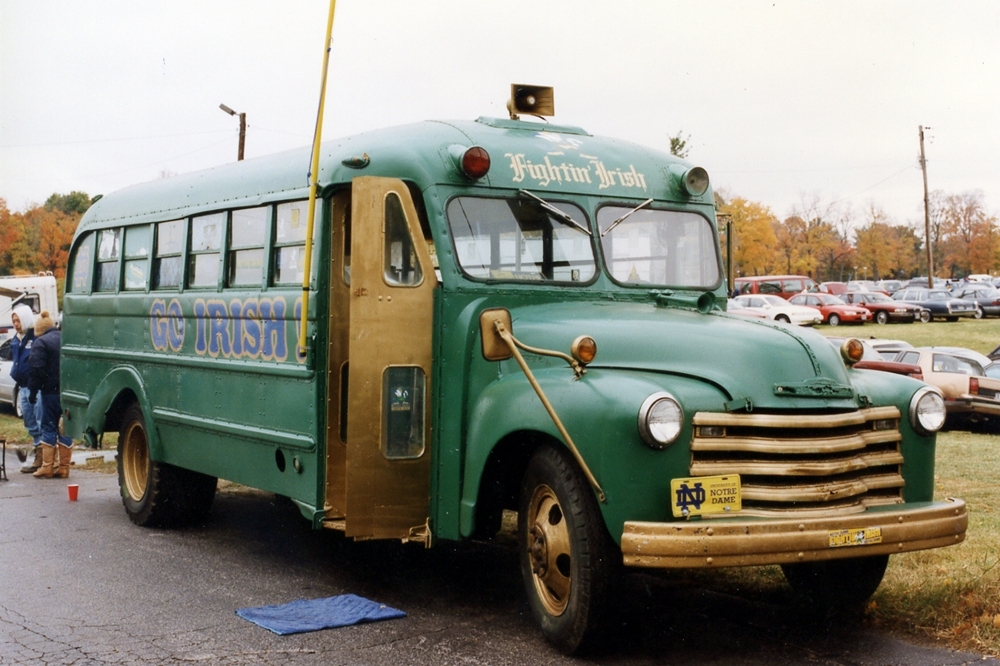 Notre Dame Football
Notre Dame Fighting Irish Bus
Compare Print & Frame Sizes →
Customer Reviews
Take a look at what past customers are saying about HorschGallery.
Read Reviews →
Meet The Artist
Learn more about the man behind the camera lens. Bob Horsch has been capturing his love for Chicago since the 1980's. Artist Story →
Shipping & Returns
Ships within 1-3 business days
Enjoy FREE SHIPPING on orders over $50.
Need it fast? Contact us about expedited rates.
Exchanges and returns accepted.
Photo Description
This is a photo of the Notre Dame Fighting Irish Bus.
Notre Dame Stadium is the home football stadium for the University of Notre Dame
Fighting Irish football
team. The stadium is located on the campus of the University of Notre Dame at Notre Dame, Indiana, just north of the city of South Bend, Indiana, USA.
ID #2239
-- View our selection of mat colors and framing styles --